orresorres profil
&nbsp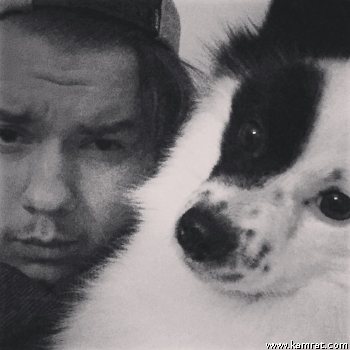 namn: Oskar
ålder: 19
längd:182
bor: Örebro
läggning: Straight
röker: Ibland på fyllan
snusar: Ja
dricker: Ja
Singel: Ja
Snapchat: Kanske om du frågar snällt
Kik: Oskargun
Framtidsjobb: Psykolog
Ögonfärg: Gröna
Tatueringar: Min hunds tass på högra låret. 2 till in the works

Har svår depression, panik syndrom, social fobi och GAD. Så är ganska f**ked up, skriv bara om du är okej med det. <3

orresorres citat:
Everyone dies alone. But if you mean something to someone—if you help someone, or love someone, if even a single person remembers you—then maybe you never really die at all.
orresorres favoritmusik:
Tyler the creator, Attila, Kendrick Lamar, Panic! at the disco, CAZZETTE, Childish Gambino, Lin-Manel Miranda, Quinn XCII, Justin Bieber, Chet Faker, J.Cole, Jakki the motamouth, Falloutboy, Gorillaz, Keaton Henson, Matt Corby, Ed Sheeran, Dream theater och mycket mer. Jon Bellion är bae <3
orresorres favoritfilmer & serier:
500 days of summer, Breaking bad, Silicon valley, Barefoot, Seven Pounds, The Conjuring, Sinister, Futurama, Grave encounters, Monty Python and the holy grale, Mr. Robot, how i met your mother, 13 reasons why, seeking a friend for the end of the world, Eternal sunshine of the spotless mind, Shaun of the dead, Austin Powers, Skins, Me and Earl and the dying girl, A Girl Like Her, Mean girls, Pulp Fiction, Rick and Morty, Superhero movie, A Haunted House, Naked m.m.
orresorres övriga intressen:
Netflix and chill, without the chill part
Meddelande
Om du hade varit inloggad hade du kunnat skicka ett meddelande till orresorre.


Identitet
Namn:
Oskar
Adress:
-Hemligt-
Ålder:
20 år
Kön:
Kille
Stad:
Örebro
Land:
Email:
-Hemligt-
Telefonnummer:
-Hemligt-
Hemsida:
Tipsare:
Registreringsdatum:
2009-03-05
Olästa meddelanden:
0
Senast inloggad:
orresorre är inloggad nu!