orresorres profil
&nbsp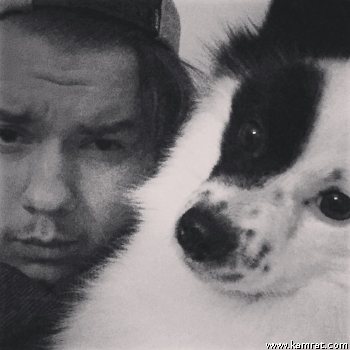 namn: Oskar
ålder: 21
längd:182
bor: Örebro
läggning: Straight
röker: Ibland på fyllan
snusar: Ja
dricker: Ja
Singel: Ja
Snapchat: Kanske om du frågar snällt
Kik: Oskargun
Framtidsjobb: Psykolog
Ögonfärg: Gröna
Tatueringar: Min hunds tass på högra låret. 2 till in the works

Har svår depression, panik syndrom, social fobi och GAD. Så är ganska f**ked up, skriv bara om du är okej med det. <3

orresorres citat:
Everyone dies alone. But if you mean something to someone, if you help someone, or love someone, if even a single person remembers you, then maybe you never really die at all.
orresorres favoritmusik:
Tyler the creator, Attila, Kendrick Lamar, Panic! at the disco, CAZZETTE, Childish Gambino, Lin-Manel Miranda, Quinn XCII, Justin Bieber, Chet Faker, J.Cole, Jakki the motamouth, Falloutboy, Gorillaz, Keaton Henson, Matt Corby, Ed Sheeran, Dream theater, Fink, MØ, Jordan Max, Daughter, Lil Dicky och mycket mer. Jon Bellion är bae <3
orresorres favoritfilmer & serier:
500 days of summer, It's kind of a funny story, Breaking bad, Silicon valley, Barefoot, Seven Pounds, The Conjuring, Sinister, Futurama, Grave encounters, Monty Python and the holy grale, Mr. Robot, how i met your mother, 13 reasons why, seeking a friend for the end of the world, Eternal sunshine of the spotless mind, Shaun of the dead, Austin Powers, Skins, Me and Earl and the dying girl, A Girl Like Her, Mean girls, Pulp Fiction, Rick and Morty, Superhero movie, A Haunted House, Naked m.m.
orresorres övriga intressen:
Meddelande
Om du hade varit inloggad hade du kunnat skicka ett meddelande till orresorre.


Identitet
Namn:
Oskar
Adress:
-Hemligt-
Ålder:
21 år
Kön:
Kille
Stad:
Örebro
Land:
Email:
-Hemligt-
Telefonnummer:
-Hemligt-
Hemsida:
Tipsare:
Registreringsdatum:
2009-03-05
Olästa meddelanden:
0
Senast inloggad:
2018-06-22 21:09:27